---
New books from Lawrence Cross, Doctor of Theology in the Melbourne College of Divinity. These books are part of his ongoing ecumenical and theological activity dedicated to the reconciliation of Orthodox and Catholic Christians. To purchase all three for $45.00, click here.
---
Four books are now available from Freedom Publishing by reknowned author and speaker Johann Christoph Arnold. He is known for making crucial spiritual issues accessible to both religious and non-religious readers. A pastor with an uncommon wealth of experiences and personal insights, he has counseled thousands of individuals over the last forty years, including married couples, children, and teens; addicts, prison inmates, and law enforcement officers; educators, students, and the terminally ill. Click on the links to read more about these groundbreaking titles: Why Forgive; Sex, God and Marriage; Rich in Years, and Why Children Matter.
CLICK HERE TO BUY ALL FOUR TITLES FOR JUST $60.00!
---
The 3-Volume YOUCAT (Youth Catechism of the Catholic Church) set is now available and includes the YOUCAT Catechism, Study Guide, and Prayer Book.
The internationally best-selling YOUCAT is an accessible, contemporary expression of the Catholic Faith. Aimed at helping readers to get the most out of YOUCAT, the YOUCAT Study Guide features 35 topics based on the catechism. The YOUCAT Prayer Book helps young people to live their faith and deepen their spiritual lives, and includes new and traditional prayers and passages from Scripture.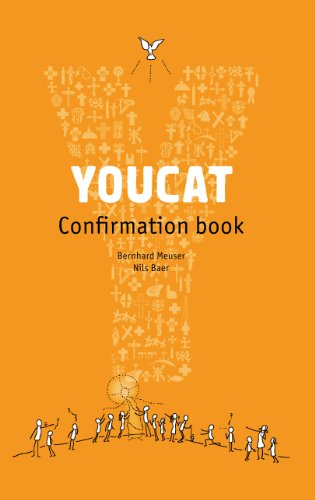 Click here to purchase for just $50.00.
And now availble, the YOUCAT Confirmation Book! Designed in the same popular format as the best-selling YOUCAT, this book has interesting, lively text on many spiritual topics and themes to help the student be well prepared to receive the Sacrament. Purchase it now for $22.95.
---
New books are now available from popular English author Joanna Bogle. New titles include Courage and Conviction: Pius XII, the Bridgettine Nuns, and the Rescue of the Jews, A Book of Saints and Heroes, and A Book of Saints and Heroines. Joanna Bogle is a well-known Catholic journalist, author and broadcaster, Dame of the Pontifical Order of St. Gregory of the Great, and often appears on the television station EWTN.

---
NOW AVAILABLE from Freedom Publishing, in conjunction with Gracewing (UK): Year of the Lord's Favour by Aidan Nichols, O.P., author of Lessons in a Rose Garden. This four-volume homiliary provides a comprehensive guide to doctrinally based teaching for the entire Church year; Sundays, weekdays, the Seasons of Advent, Lent, Christmastide and Eastertide, and the feast days of the Saints. Buy here.
---
Available in Australia as a World First
Scripture and Tradition in the Church: Yves Congar, O.P.'s Theology of Revelation & Critique of the Protestant Principle of Sola Scriptura, by Patrick Madrid
In his latest work, popular author Patrick Madrid explores in scholarly depth, areas relevant to the issue of Catholic–Protestant relations and the possibility of unification. He does this, by analysing the work of one of the greats of 20th Century theology: Fr. Yves Congar.
Click here for more information and to purchase for $29.95.
---