The Alive to the World Series is now available from Freedom Publishing. Alive to the World is a new programme of Personal, Social and Health Education (PSHE) based on modern research which indicates that there are established patterns of behaviour which promote human well-being, and that these can be taught. For ages from 6 to 18 there is a student's book and teacher's manual. To purchase click here.
"In just a year, the Alive to the World programme has become a fixture in our School life. The ease with which the themes encountered in the classroom can be taken up in form assemblies to the whole School has been especially useful. Besides this exchange of ideas across the whole School, we have also found that the programme communicates our ethos effectively to parents. We include the learning objectives in our weekly newsletter, so that parents can understand more clearly, and welcome, the values we try to communicate to our children." Robert O'Brien, Head of PSHE, Westminster Cathedral Choir School
---
The Great Grace Conference will be held in Sydney on the 20-23 May. Keynote speakers include Cardinal George Pell, Cardinal Marc Ouellet PSS (Prefect for the Congregation of Bishops, Rome), Professor Tracey Rowland (John Paul II Institute for Marriage and Family), and Archbishop Arthur Roche (Secretary of the Congregation for Divine Worship and the Discipline of the Sacraments). There are also a number of insightful workshops and public events, and the launch of the YOUCAT Prayer Book, published in Australia by Freedom Publishing. We look forward to seeing you there! Click here for more information.
---
As a companion to YOUCAT: Official Youth Catechism of the Catholic Church, now available from Freedom Publishing: YOUCAT Youth Prayer Book, only $19.95. The internationally best-selling YOUCAT: Youth Catechism explained to young people the meaning of their faith in language, style and design that has appealed greatly to them. Now YOUCAT: Youth Prayer Book helps them to live their faith and deepen their spiritual lives.
And due May 2013, YOUCAT: Study Guide; Aimed at helping readers to get the most out of YOUCAT, the YOUCAT Study Guide features 35 topics based on the catechism. Watch this space for updates! For more information and to purchase YOUCAT: Youth Catechism and YOUCAT: Youth Prayer Book, click here.
---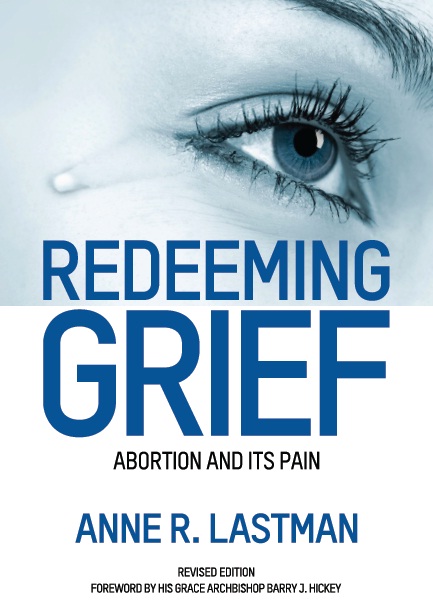 The revised edition of Redeeming Grief: Abortion and its Pain is now available from Freedom Publishing. Redeeming Grief is the product of over 17 years of counselling and study of abortion grief."Anne Lastman explores the psychological, social and spiritual aspects of one of society's taboo subjects: the consequences of abortion. From her own extensive counselling experience, from international research and from the words of women and men who have suffered, she makes a compelling call for the Church to wake up to the issues of abortion and to embrace those who need healing". Dr Dianne Grocott MBBS, FRANZCP, Psychiatrist, Victoria
Please click here to read more and to purchase this important book.

---
Purchase the 3-volume set of Pope Benedict XVI's Jesus of Nazareth trilogy, hardback, for just $80.00. This best-selling trilogy has been described as one of the great legacies of Pope Benedict XVI's papacy. "Working from Scripture, the Church Fathers and contemporary scholarship, Benedict XVI deftly brings together the historical and theological dimensions of the gospel portraits of Jesus. This is a splendid, penetrating study of the central figure of Christian faith; a learned and spiritual illumination not only of who Jesus was, but who he is for us today." +Charles J. Chaput, O.F.M. Cap., Archbishop of Denver
Please click here to read more and purchase this enriching 3-volume set.

---
NOW AVAILABLE from Freedom Publishing, in conjunction with Gracewing (UK): Year of the Lord's Favour by Aidan Nichols, O.P., author of Lessons in a Rose Garden. This four-volume homiliary provides a comprehensive guide to doctrinally based teaching for the entire Church year; Sundays, weekdays, the Seasons of Advent, Lent, Christmastide and Eastertide, and the feast days of the Saints. Buy here.

---